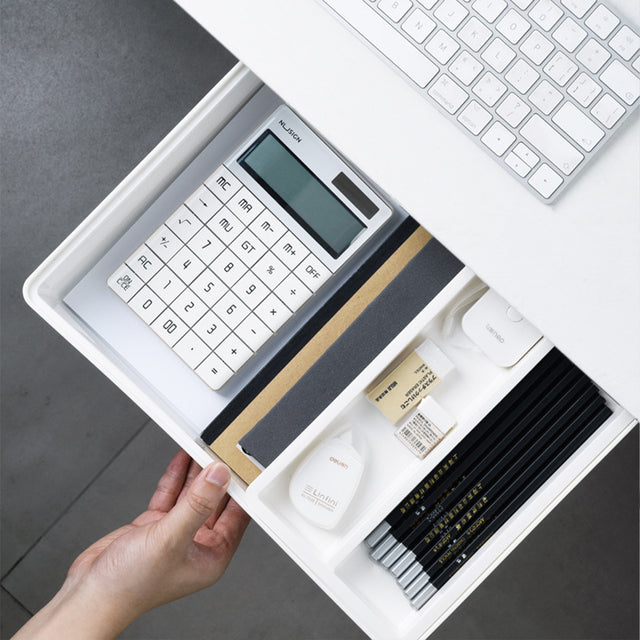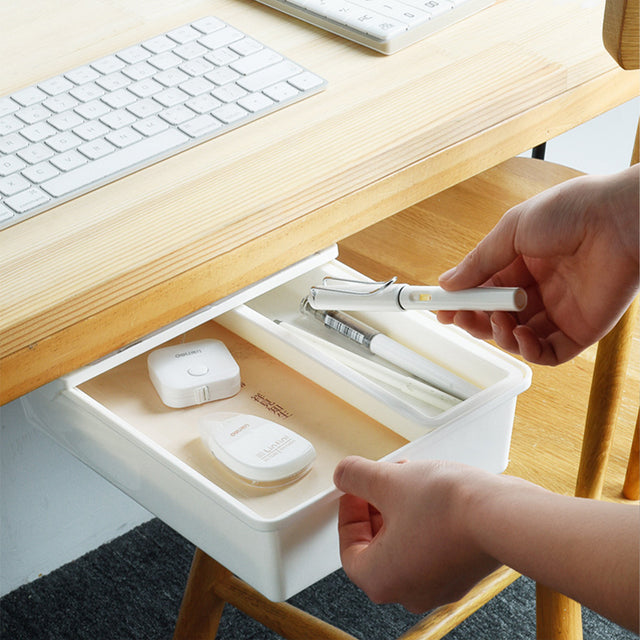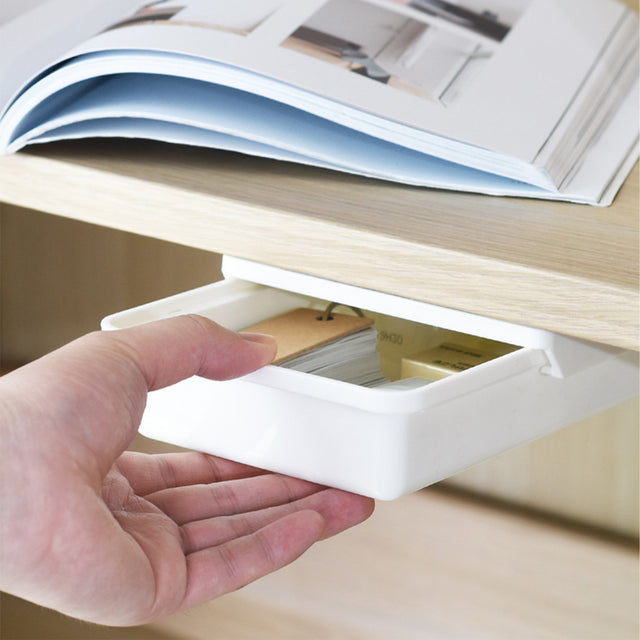 Self-Adhesive Under Desk Drawer Organizer
Desk organizer storage solution mounts securely under your desk, freeing up much needed space on your desktop.

Size Available in Small (9.7" x 4.8" 1.8"), Median (9.6" x 7.2" x 2.5"), and Larger (9.8" x 13" x 2.5")

Self-Adhesive: Easy to Install and it can support items up to 15 lbs.

High Quality Material: ABS Material makes it durable, long lasting, and hard to break.