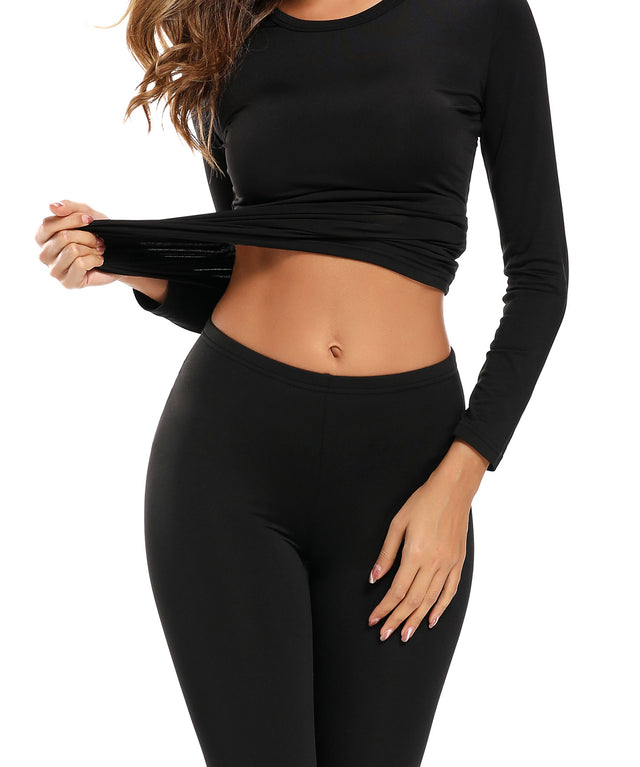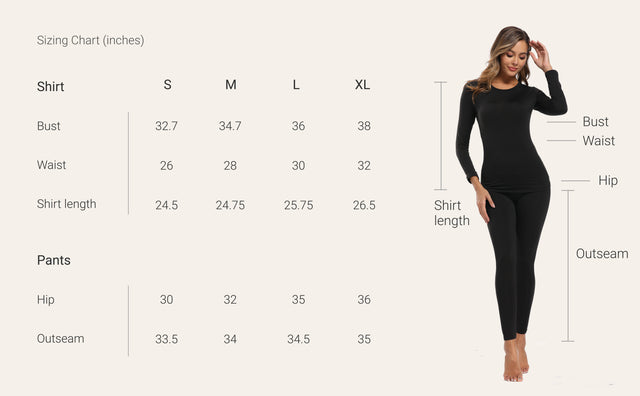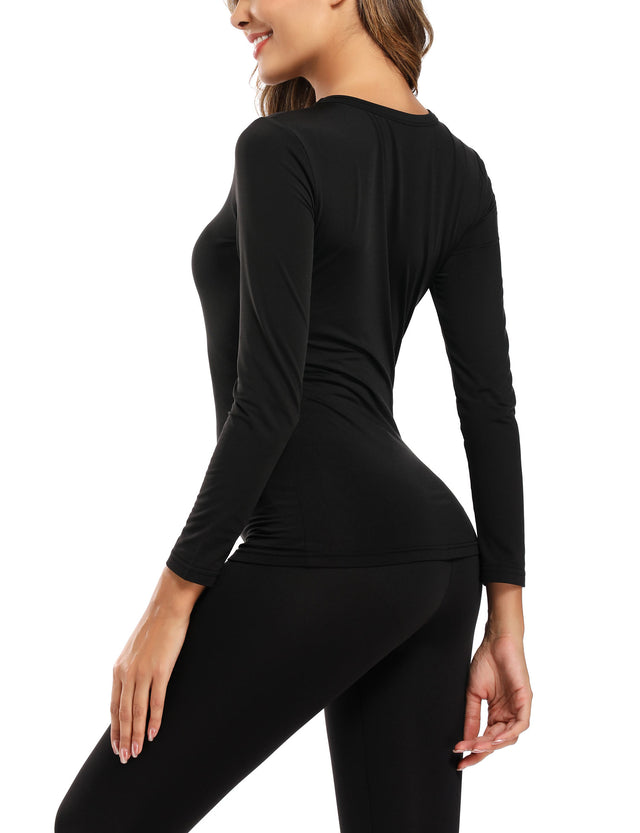 Thermal Layers Underwear Sets
Order a Size up Recommended 
STAY WARM & COZY: Our thermal underwear for women will help to ensure you keep the teeth chattering to a minimum when you're out in the cold. The material we use in our long underwear will ensure you stay nice and warm while being soft and cozy against your skin.
PERFECT FOR LAYERING: You can wear these thermal leggings on their own as a casual outer layer of clothing, or you could wear our thermal shirt under clothing as an extra layer to keep warm. Though these thermal underwear add an extra layer, they won't be bulky or leave you overheated.
FLEXIBLE COMFORT: You can sometimes feel restricted by long underwear, but not with our base layer women. We use a blend of fabrics that moves with you. The materials in our thermal underwear for women offer superior stretch and flexibility ensuring you hardly notice it is there.
LIGHTWEIGHT & BREATHABLE: Though our thermals for women are designed to keep you toasty, they do so without being cumbersome or heavy. The poly blend used in our women's long underwear is lightweight and breathable as well as non-irritating. You will be warm and comfortable without any added bulk.
LONG LASTING: Made with a blend of polyester and polyurethane, our thermal underwear for women are made to last. The material is shrink resistant and will retain its shape over time. Additionally, the color of our long underwear will not fade, and our base layer is water resistant.